The past few months, we've been inundated with talk about AI 🤖
On a small scale, we've used it for:
Predictive text in our emails and text messages
Filters on Snapchat, Instagram, or TikTok
"Daily Mix" playlists on Spotify
Related series to watch on Hulu, Prime, or Netflix
And then on a larger scale … AI is taking jobs, streamlining workflows, and winning awards.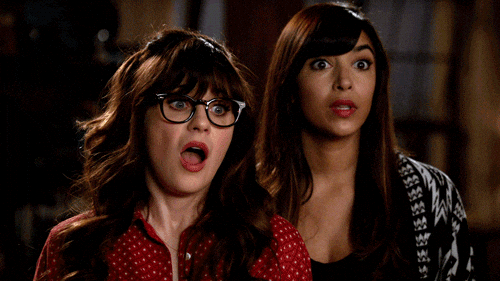 🤖 AI is here to stay. It's growing, expanding, and influencing our day-to-day, AND we get an updated version every few months about a more efficient way to use it.
But AI will always fail in one area: 
AI won't accelerate your relationship with God.
It can give you answers, how-to's, point you to resources, and list the steps,
But it can't do the work for you … and that's a good thing.
When it's a relationship with the great God of the universe; Creator of Heaven; Hell, and Earth; Victor over sin and death; King and Ruler over every created thing; Lion and Lamb; Alpha and Omega …
… don't we want it to be personal? One that was built with trust, truth, and time?
An AI bot can tell you what to do, but it will never deepen your relationship with God for you. 
It can create a calendar of Scripture to read each day, a list of sample prayers for family members, and what marks a healthy relationship … but it's up to you to do the work.
Friend, I believe it's a great privilege that we can have that one-on-one communication and relationship with God. I mean, He's literally keeping all the ecosystems intact, and listening to *my* prayers—while listening to your prayers, caring for the flowers in the fields, the birds in the air, and the men and women who are trying to smuggle Bibles into North Korea … all at the same time! 
Our connection with God is unique because we were created in His image (Genesis 1:27). He separated us from His other creations (Genesis 1:26). He created us with a desire for Him (Ecclesiastes 3:11). He physically died for us (Romans 5:8–10). He's constantly guiding us (John 15:26–27). … The list could go on and on.
While AI can assist us with various tasks, it will never replace the relationship we can have with God. Never. Ever. Ever.
How do we live knowing it's our responsibility to grow our faith?
We can praise God that we are fearfully and wonderfully made (Psalm 139:14) by a Creator who has sincere care for our growth.
We can live with gratitude knowing we humans have an opportunity to have a real relationship with our Creator—something animals, nature, and technology will never and can never have.
We can enjoy the "slowness" of deepening our relationship with God and know that the relationship is real.
We can approach God as a being that *is* real—someone with emotions, understanding, and compassion. He isn't something that was artificially created or working without empathy.
We can remember that even when we're bombarded with "new" and "updated" technology, God doesn't change—neither do His Words.
At Mercy Creates, we don't just want to tell you what to do … we also want to help you and equip you with resources. Here are 5 resources and blog posts that can help you grow in your relationship with God: