Do you remember a time when we didn't have cell phones? If we wanted to get in touch with someone, we called their house phone and left a message … then waited. We didn't have instant communication or read receipts.
Nowadays, we don't have *just* a phone—we have a computer, camera, phone, and personal assistant. All in a 3"x5" piece of plastic and metal.
That technology keeps us updated with our friends, family, and the world. We can get instantly notified of sales, traffic jams, and the latest Taylor Swift album drop.
Our homes could be empty—devoid of furniture, tools, or furnishings—but as long as we had a smartphone and internet connection … we could be "just fine."
The average American checks their phones 344 times per day—that's once every 4 minutes!
Maybe you're like me and 172 of those times I check my phone are because I'm bored. Nothing's buzzed or sounded off, but I casually flip the phone over because I'm done washing the dishes, finished typing an email, or am just plain bored.
It's "habit."
I openly invite distractions every time I flip that phone over to "just check the time."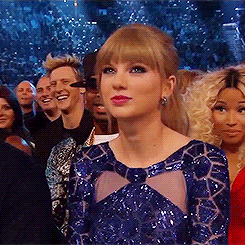 So how can we take control of this piece of equipment and use it to steer us back to the truth found in God's Word?
In this post, we're focusing primarily on a simple and easy way to use our phones as a reminder: by utilizing the lock screen or background. 
There are plenty of other disciplines and actions we can take to "redeem our phone usage," but let's start with a free and easy solution. Remember: small consistent steps make the most impact.
The verses below were carefully chosen by the Mercy Creates VIP's for the 2022 Bless this Year calendar, distributed by Barnes & Noble, Books-a-Million, Sellers Publishing, and Amazon.com.
The verses are the fan favorites of the Psalms Project collection, and I know you'll connect with *at least* one of them. 😏
---
Psalm 47:6
"Sing praises to God, sing praises! Sing praises to our King, sing praises!"
Psalm 136:1
"Give thanks to the Lord, for he is good, for his steadfast love endures forever."
Psalm 73:26
"My flesh and my heart may fail, but God is the strength of my heart and my portion forever."
Psalm 131:3
"O Israel, hope in the Lord from this time forth and forevermore."
Psalm 118:24
"This is the day that the Lord has made; let us rejoice and be glad in it."
Psalm 13:5
"But I have trusted in your steadfast love; my heart shall rejoice in your salvation."
Psalm 50:3
"Our God comes; he does not keep silence; before him is a devouring fire, around him a mighty tempest."
Psalm 10:17
"O Lord, you hear the desire of the afflicted; you will strengthen their heart; you will incline your ear."
Psalm 65:6
"Who by his strength established the mountains, being girded with might."
Psalm 42:8
"By day the Lord commands his steadfast love, and at night his song is with me, a prayer to the God of my life."
Psalm 133:3
"It is like the dew of Hermon, which falls on the mountains of Zion! For there the Lord has commanded the blessing, life forevermore."
Psalm 90:14
"Satisfy us in the morning with your steadfast love, that we may rejoice and be glad all our days."
Psalm 150:1
"Praise the Lord! Praise God in his sanctuary; praise him in his mighty heavens!"
---
When it comes to creating reminders to dwell on God's Word, we don't have to overcomplicate it.
We *like* to overcomplicate it, buy new highlighters, spend time watching book study unboxing videos, listening to podcasts about who *not* to listen to—
When the answer is simply to just open the Bible and read.
And in this case: turn the phone over and read the verse.
Part of being a faithful and obedient servant is to use every tool God has given us for His glory—which includes any piece of technology we purchase.
You can download any of these phone backgrounds here or by clicking the banner below: